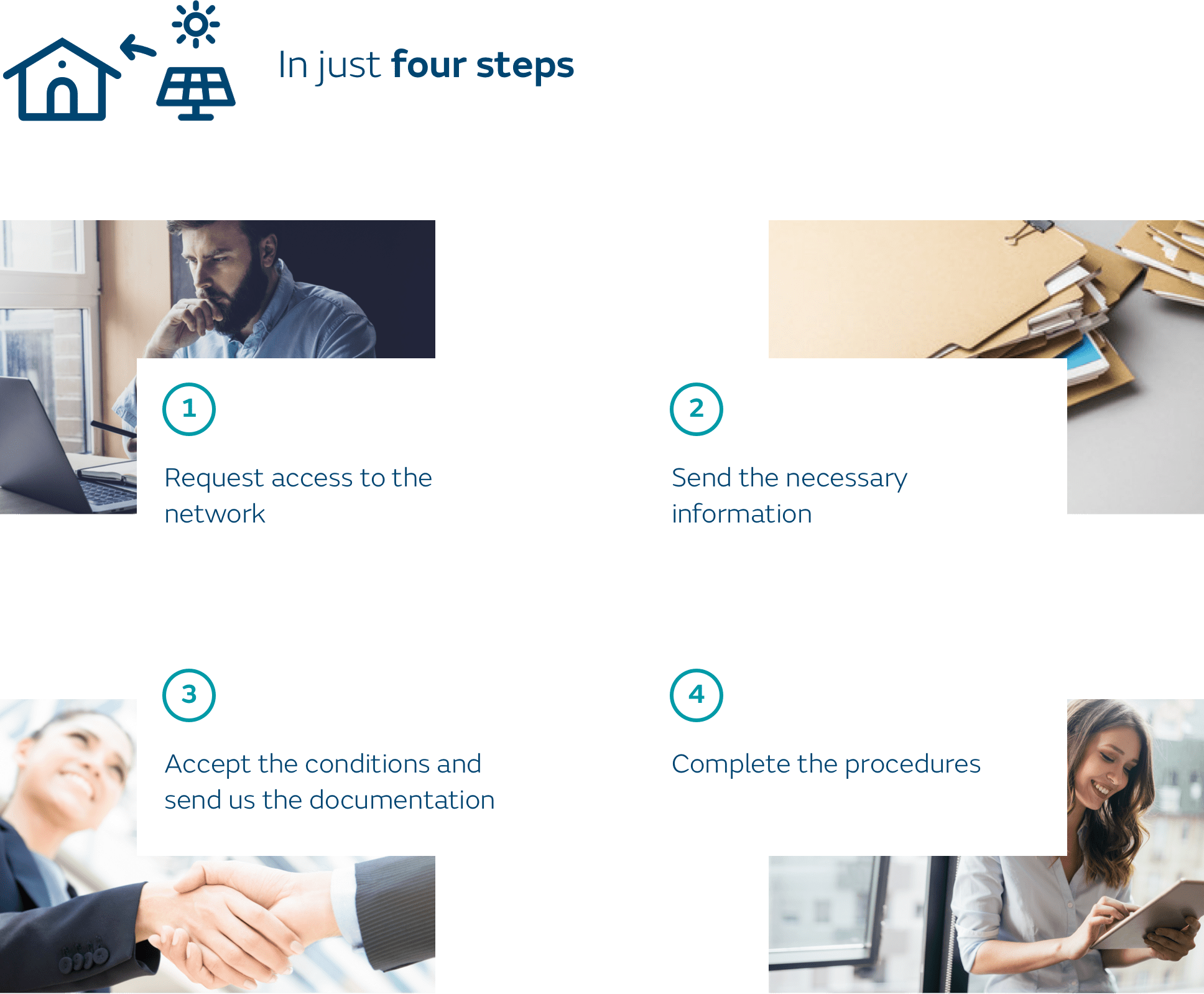 Request access to the network
In the My supplies section of the Private Area you can manage your self-consumption connection.
What information will we ask for?
Personal details (name, NIF, e-mail address, telephone number)
Details of the type of installation.
Details of the location (name, land registry reference, power)
You can send us the information via the website or by e-mail.

Send us the necessary information

Accept the conditions and send us the documentation
When we have analysed your application, we will send you the connection point and, when you accept it, you will receive the technical and financial conditions.The installations to which RD1699/2011 applies will be asked for the following documentation before the installation is checked:
the EIC
the 59N check (for Medium Voltages).
the connection request

After the check, you will be able to connect your installation, but don't forget that you will have to manage:
the technical contract with UFD or your distributor
the access agreement with your supply company
Installations with a power of less than 100 kW must register their own consumption in the corresponding register of their autonomous community.
installations with more than 100 kW (or not connected to the internal grid) may have to enter into agreements for the supply of energy for ancillary services.
In order to contract self-consumption and register it in your autonomous community, you will need a self-supply code (CAU).
The CAU is a code that uniquely identifies self-consumption installations and connects all of the related consumption and generation points.