Reset your Power Control Switch in just a click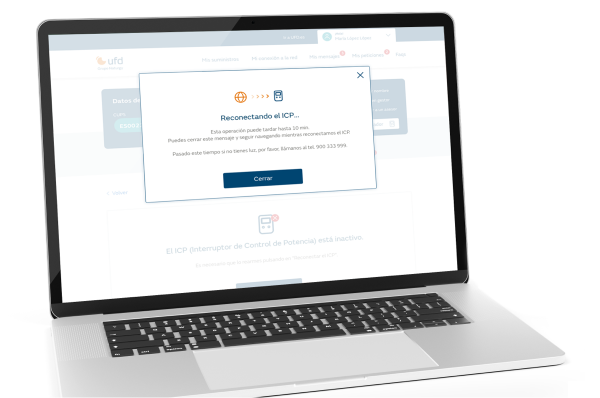 If you haven't got electricity in your home, you can now log in to your private area to check whether your Power Control Switch (PCS) has tripped and reset it if needed. If your electricity supply hasn't returned a few minutes after resetting the PCS, you can let us know through your private area. We'll help you!
Check your demanded power
Do you know your maximum demanded power? Let us explain! Find out here. In your private area you can now check your maximum demanded power by month. We'll provide a graph showing this power throughout the year as compared to your contracted power. This new feature will help you decide whether you need to change your contracted power. That's not all! If you decide to change it, we will guide you through the process step by step so you know what you have to do at all times.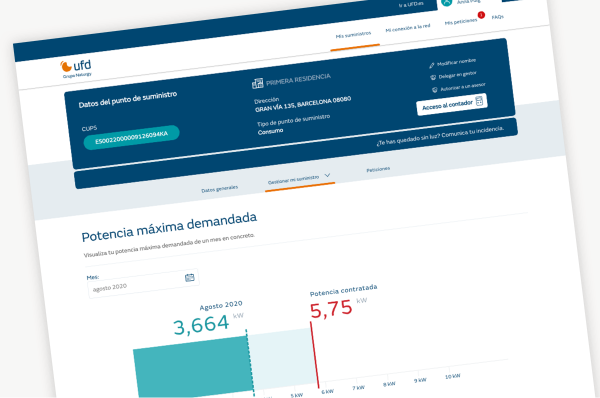 Schedule an electricity consumption consultation and download consumption certificates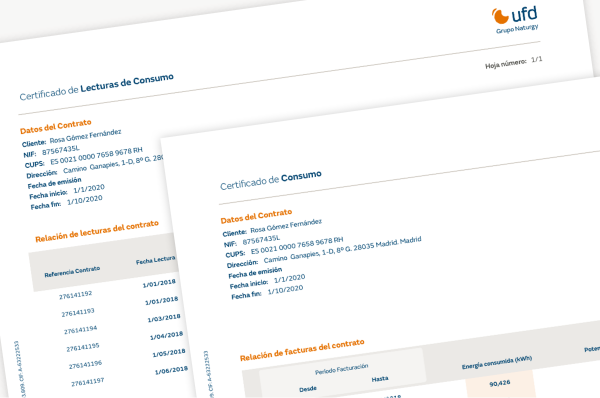 Do you need to know your electricity consumption at a specific date and time? You can now schedule a consultation in your private area by indicating the date and time, and you can also choose to make it recurring. You will also be able to see your history of online and scheduled consultations and export the available data from previous consultations to help you know more about and optimise your consumption. You will also be able to download consumption certificates whenever you want.
All ready for your electrical connection? We'll call you!
If you've requested an electrical connection, please be sure that your connection installations are ready. Don't worry; we'll send you an email or SMS when we're scheduling the work and remind you that, if your connection installations aren't ready, you should enter your private area and select "Please contact me". We'll call you to coordinate for your convenience. We like to make things as easy as possible!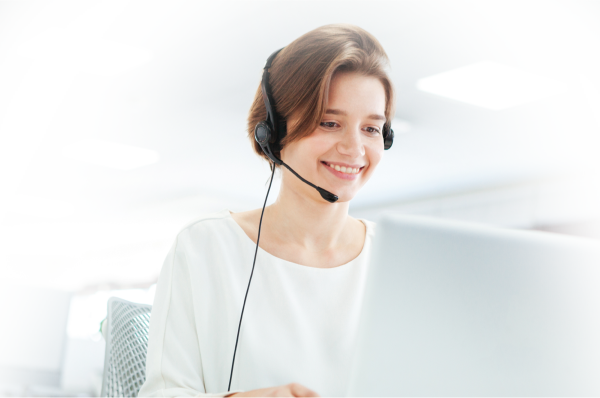 Notify us of any electrical incidents in your private area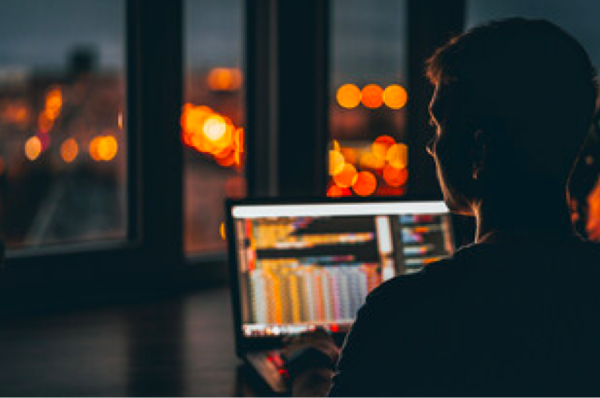 Without waiting on the phone and in just a few clicks, you can now notify us if you don't have electricity in your home or business thanks to the new service that allows you to report any electrical incidents conveniently from your mobile or computer by logging into your private area and clicking on "Have you lost power? Notify us of your incident". A simple form will open so you can provide the information we need to help you as quickly as possible. We will keep you informed on the progress of your incident by email until it has been resolved.